History
Real estate experience since 1974
We are a new generation of real estate with a very strong training base focused on the real estate sector and which has its beginnings in a family tradition that goes back to the year 1970.
The origins
If you want to know the origins of Finques Pascual you must first know Dº Pere Pascual Olivella who is the one who started using his last name in 1970 as an identity sign to a know-how in the real estate sector that served to make a good name in a sector in which at that time they ran a few. He was listed as a real estate agent (API) in 1974, a school that he would not leave.
Thanks to professionalism and having a firm word, Mr. Pere Pascual Olivella became the benchmark in the area of Sant Pere de Ribes and Les Roquetes where all the people who were interested in buying or selling a property went to.
Many will remember their direct publicity campaigns in the vehicles they drove and the billboards that covered much of the land in the area.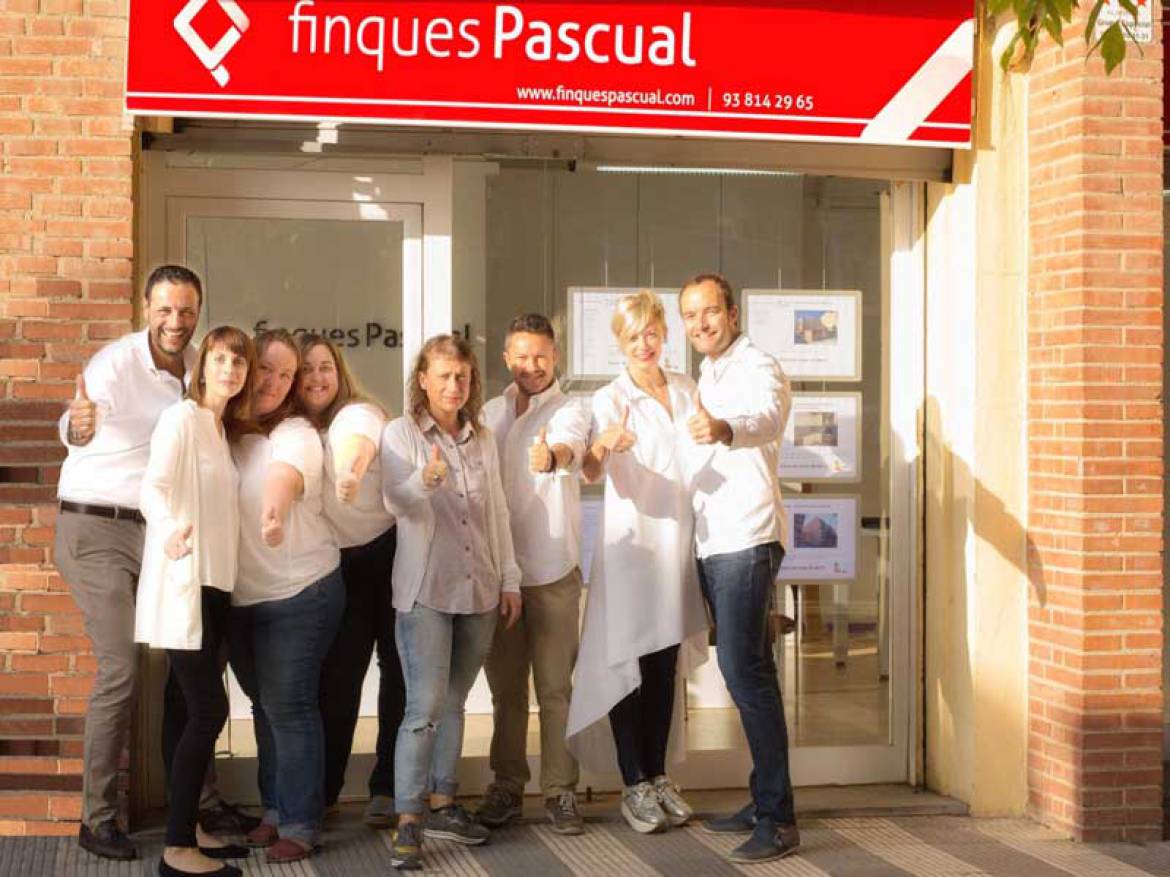 We adapt to the new times
The renovation and adaptation to the new times so changing and interesting at the same time is done by his son Dº Pau Pascual Jimenez who in 2012 reopens a real estate office in Sant Pere de Ribes, Les Roquetes city that knew his father so well.
The new office opening of Finques Pascual occurs after a process of training and experience by Dº Pau Pascual who first completes the university studies of Business Sciences and Business administration at the University of Barcelona.
And then he begins to work in the sector in a large real estate company where starting from the base he manages to learn everything necessary to start the Finques Pascual business project again for what is considered as:
Finques administrator in the col.legi d'administradors de finques of Brcelona-Lleida
Real estate agent in Barcelona
Member of the world federation of real estate agents (FIABCI)
Subsequently, he broadens his studies to specialize in the sector, carrying out the Master's degree in real estate management at the University of Barcelona (UB) and the Neurolinguistic Programming course.
Our structure
We have real estate offices in the towns of Vilanova i la Geltrú and Sant Pere de Ribes, Les Roquetes.
We offer a direct deal with customers and owners who appreciate a close and quality treatment and in which we are always willing to give a clear and concise answer to all queries that can be made. We are clear that our clients are people and that is why our objectives in each of our real estate offices is to offer experience, trust, efficiency, professionalism and transparency.
In each of our offices you can find trained professionals who under the seal of Finques Pascual are willing to work with you to offer what matters most to you, the tranquility of a well done service.